May
25
Tue
The Plight of the Uighurs in China

@ Zoom
May 25 @ 6:00 pm – 7:00 pm
Join us Tuesday, May 25 for "The Plight of the Uighurs in China", part of our 2020-2021 speaker series.
Presenter: Joshua Freeman, Princeton University
Topic: "The Plight of the Uighurs in China"
When: Tuesday, May 25, 2021, 6:00 p.m. – presentation followed by a Q&A with the speaker
Where: Virtually! We will be using Zoom meetings. Registration required by guests. The link to join us will be emailed with your registration confirmation.
Cost: Free for members (renew or join today!). $20 per presentation for guests.
About Joshua Freeman: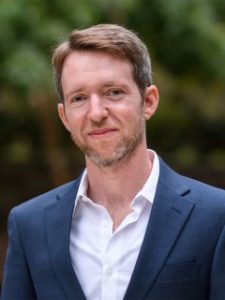 Joshua L. Freeman is a historian of twentieth-century China and Inner Asia. His research centers around official culture and nation formation in China's northwestern borderlands, and in particular the cultural history of the transborder Uyghur nation. He received his Ph.D. in Inner Asian and Altaic Studies at Harvard University in 2019, where his research received support from the Social Science Research Council, Fulbright-IIE, and multiple centers at Harvard.
On the basis of his dissertation, he is currently at work on a book manuscript titled "Print Communism: Uyghur National Culture in Twentieth-Century China." Drawing on cultural, literary, and political history, this study demonstrates that socialist policies, implemented in northwest China's Xinjiang region from the 1930s through the late twentieth century, enabled the small Sino-Soviet frontier community of Ili to transform its local culture into the new Uyghur national culture. Examining this process offers insight into the nexus between socialism and nation formation at the intersection of the Chinese, Soviet, and Islamic worlds.
Freeman's work as a cultural historian is informed and inspired by the seven years he spent living in the Xinjiang Uyghur Autonomous Region. In addition to working extensively there as a translator, he completed a master's degree in Uyghur literature at Xinjiang Normal University with a thesis on Uyghur modernist poetry, which he composed and defended in Uyghur. He has translated (link is external) the work of a number of Uyghur poets into English and has published widely in American literary journals.
At Princeton, Freeman lectures on Chinese and Inner Asian history in the Department of East Asian Studies. In fall 2019, he is offering a survey of modern Chinese history, and in spring 2020 he will teach a course on everyday life in Mao's China. Intended future courses include "China's Others: Minority Peoples in the Chinese Past and Present."