Oct
24
Thu
It Takes a School: An American School in the World's #1 Failed State

@ First Congregational Church of Old Lyme
Oct 24 @ 5:30 pm – 7:30 pm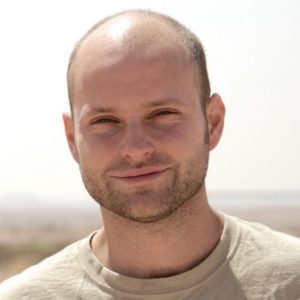 Join us Thursday, October 24 at the First Congregational Church of Old Lyme, for a presentation by Jonathan Starr titled, "It Takes a School: The Extraordinary Story of an American School in the World's #1 Failed State."
The meeting will follow our Annual General Meeting with announcements from the Board of Directors at 5:30 p.m., an address from the Chamber of Commerce of Eastern Connecticut at 5:45 p.m., and the presentation starting at 6:00 p.m. Following the presentation, there will be an optional dinner at Old Lyme Country Club ($40 for a meal and additional Q&A with the speaker).
Since 2008, Jonathan has been Managing Director, Headmaster, and Founder of Abaarso School of Science and Technology in Somaliland, Africa. From 2004 – 2008, Jonathan founded and led Flagg Street Capital, a private investment firm that managed $170 million of assets. Prior to Flagg Street, he worked as an Analyst at SAB Capital and at Blavin and Company. Jonathan's career started as a Research Associate within the Taxable Bond Division at Fidelity Investments. In addition to his full-time responsibilities, Jonathan sat on the Board of Directors of Pomeroy IT Solutions, a publicly-traded IT company generating $500 million of annual sales. Jonathan's board responsibilities included acting as a member of the Audit Committee, the Advisory Committee, and the Special Committee (strategic alternatives) of Pomeroy. Jonathan graduated from Emory University, with a B.A. Summa Cum Laude in Economics and was a member of Phi Beta Kappa.
Copies of his book, It Takes a School: The Extraordinary Story of an American School in the World's #1 Failed State will be available for purchase after the presentation. The book tells a story of David and Goliath proportions, how an American hedge fund manager created a unique school in Somaliland whose students, against all odds, have come to achieve success beyond anyone's wildest dreams.
Register online for the presentation and dinner here: https://scwac.wildapricot.org/event-3528936
Some additional press: